"From their amazing and fascinating history to the iconic women and men who have worn pearls, they are the most alluring of gems, loved throughout the world. My designs channel this power to create beautiful pearl pieces for today, and tomorrow, and for everyone."
Pearls For Everyday
As pearl specialists we celebrate this oldest of gemstones bringing it up to date for you to wear every day, sparking your creativity and individuality through our unique and heartfelt designs.
Claudia's designs celebrate the unique natural beauty and adaptability of pearls, utilising this timeless gemstone to handcraft contemporary jewellery that suits how we live today. 
With her first collection snapped up by Liberty London back in 2002, Claudia evolved her ideas into a complete and interlinked collection of modern pearl designs. 
Each piece will soon become your go-to daily favourite, forming a strong connection into yourself with empowering, storytelling, meaningful and beautiful pearl jewellery. 
Our steps towards sustainability
One of our top priorities is always looking at how we, as a small business can operate sustainably. Our values are all about being a company for good – we believe that businesses have a responsibility to have a positive impact on the world. That's why we have chosen to partner with 1% For The Planet – where 1% of our annual turnover is actively managed for social and environmental causes. 
find out more
A core belief of ours is that jewellery is more than an accessory, it becomes a treasured part of who you are, and can be worn forever.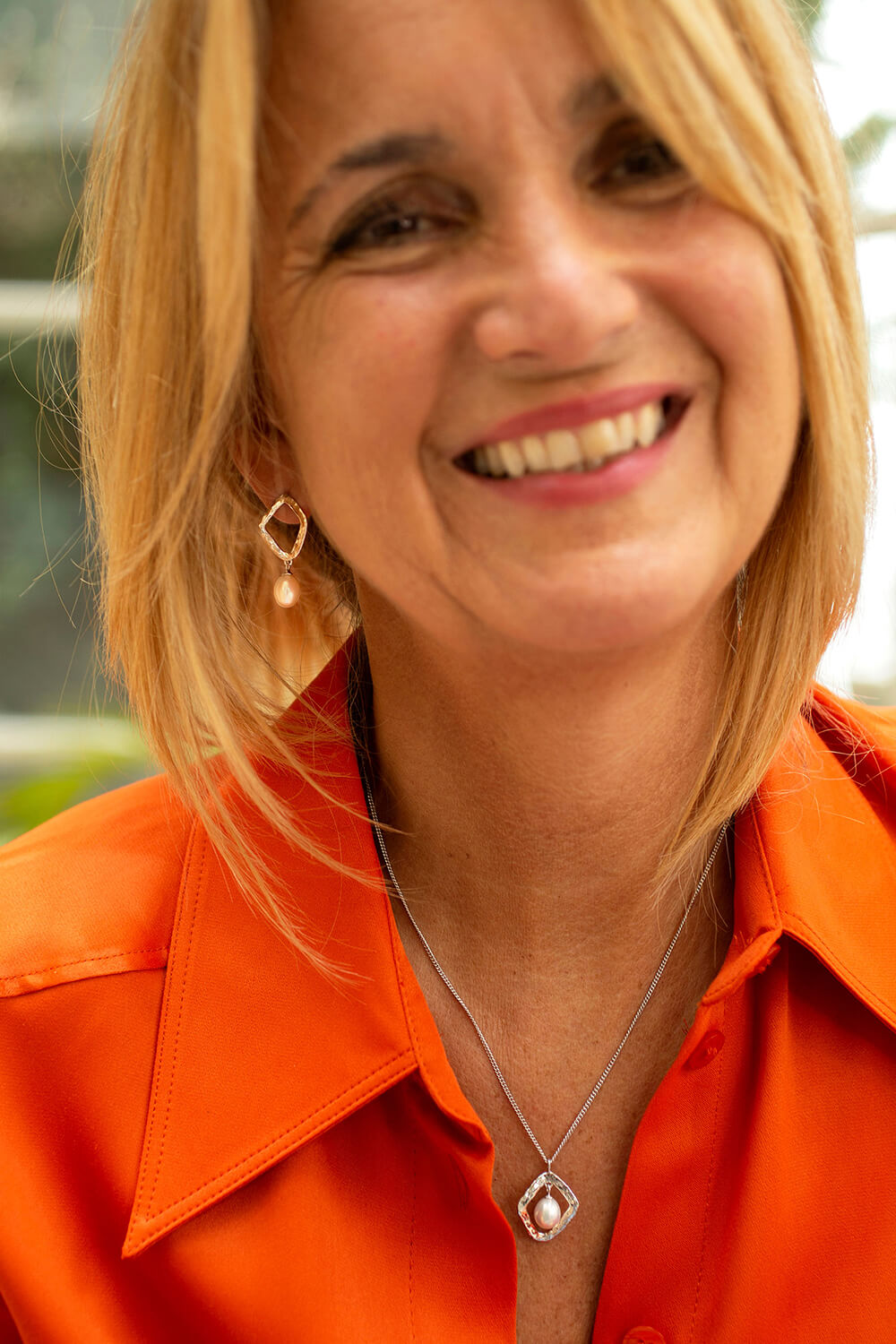 We Want You to Feel Empowered...
No two pearls are the same. Each is beautifully unique. Just like the people who wear them. They take on the nature of the wearer and together become something new. Every piece in our handcrafted collection celebrates this uniqueness and is designed to empower and inspire.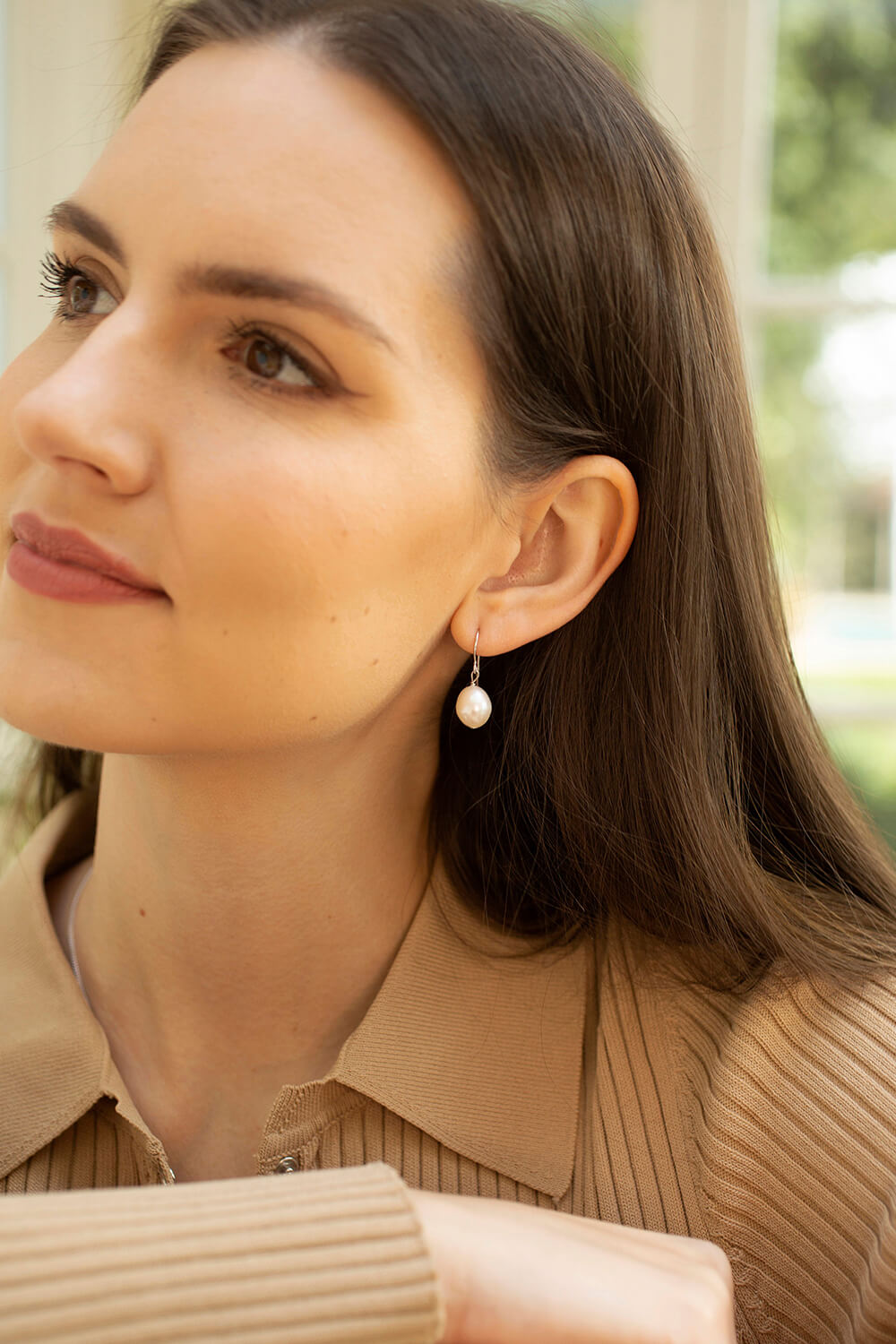 The Way We Work is Always Considered...
Thoughtfulness and care goes into not only the design and creation of all our handmade jewellery. On completion, each piece is carefully placed into our luxury packaging. As well as this we also ensure all our customers receive fantastic service and are always happy to offer help and advice when needed. We value and support all our work colleagues, and strive to create a very positive working environment.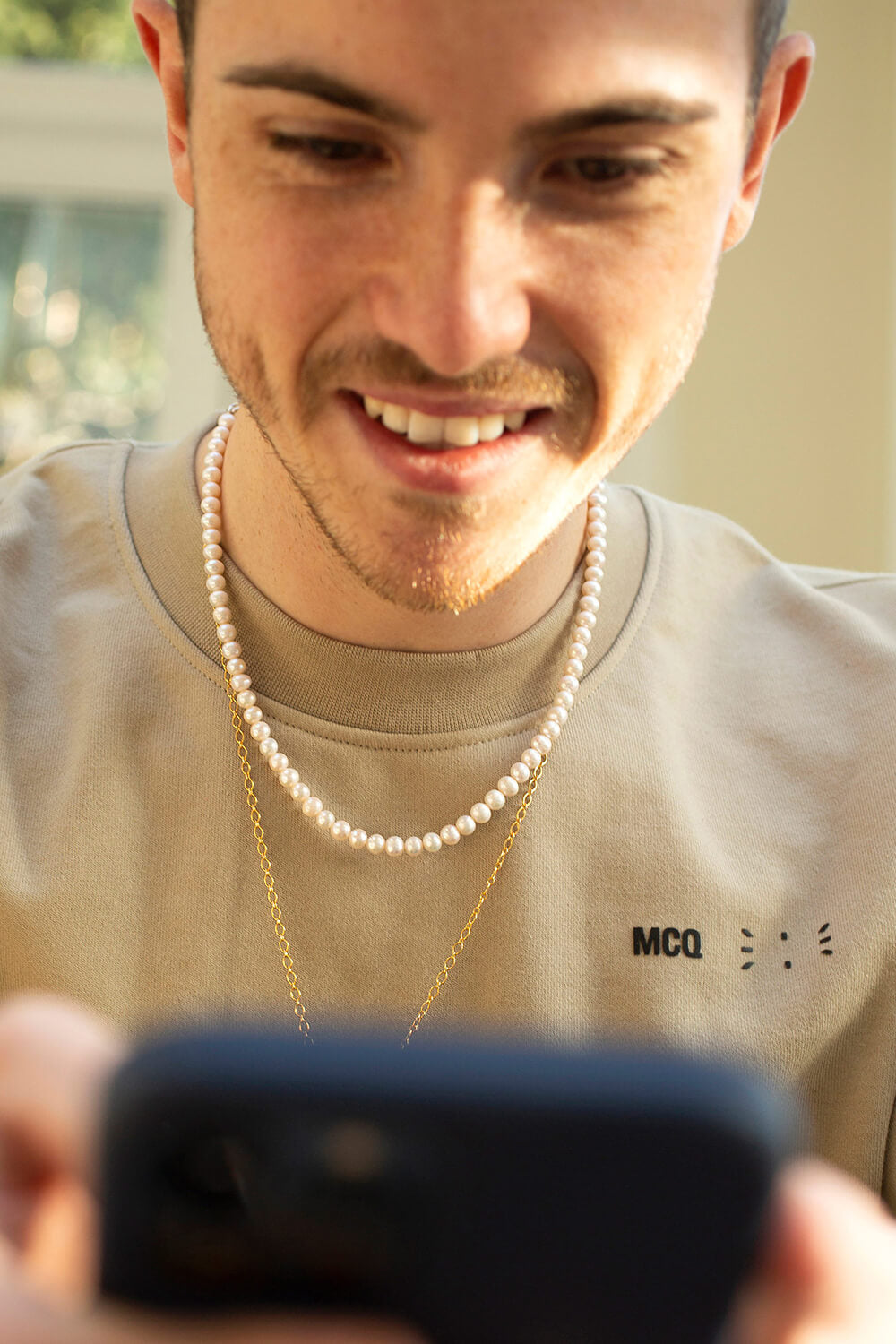 Our Community is Inspiring and Refreshing...
From our work with artists of all ages to create original artwork gift cards to the inspiring people who wear our jewellery, we like to celebrate all ages, skills and genders. At Claudia Bradby, we enjoy fresh opinions and inspiration, which we actively seek out.  Add to this the stylists, photographers, skilled artisans and graphic designers we work with and we feel an energy all around what we do . Visit our blog for more information.